This is another one of my many black hair curly styles.
The challenge with this style is that I wanted to do some type of hair twists for a twist out (it's been long time since one of those), but one of my sisters absolutely HATES twists with a fierier passion.
The solution I came up with was to style the two strand twists for a few days before the twist out.
I love the style, the twist hater likes the style, and I'm hoping that it'll still be cute when I remove the twists in a few days!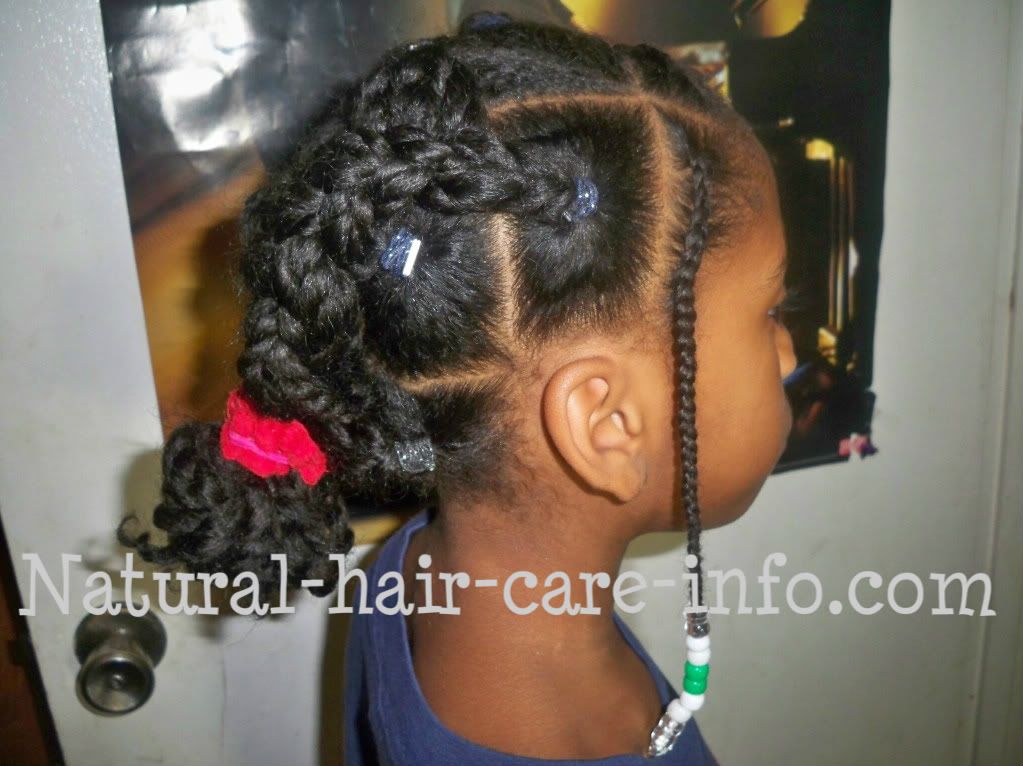 For braiding the hair you'll need:
Hair clips to section hair
Ponytail holders

The hair style is pretty straight forward.

I detangled her hair in four sections, washed her hair, conditioned for about twenty minutes, and finally left it in eight sections to stretch.

I did it in this order for a reason and don't recommend changing the order of the steps.




Now that her hair was all prepped, I used hair clips to keep the other hair out of the way, tied off a section with a hair ponytail, and did between two and eight two strand twists in each section.

TIP! Try doing a braided headband like I did to keep from pulling on hairlines.

Once the twists were finished, I did two Dutch braids with the twists back into a hair bun.

So it definitely was one of the fastest hairstyles I've ever done and I'm looking forward to a twist out.



Don't forget to "LIKE" this hairstyle here!


Sharing is caring!





You Might Also Like:

| | | | | |
| --- | --- | --- | --- | --- |
| Alicia Keys Braids | | Braids with Curly Hair | | Braided Ponytail |